In 1998, when brewmaster Omure took over, he put his first sweet potato shōchū in an oak barrel and left it in a corner of the brewery for more than 10 years. Taikai Jikū is a limited-edition product supervised by the brewmaster himself based on the undiluted brew. It has an amber colour and mature taste. Please take your time to enjoy the taste of our now expert brewmaster Omure's first step.
Classification

Authentic shōchū

Alcohol volume

35%

Ingredients

Sweet potato (kogane-sengan), malted rice (produced in Japan)

Kōji

White kōji

Distillation method

Atmosphere distillation

Bottle

720ml
Aroma/Taste scale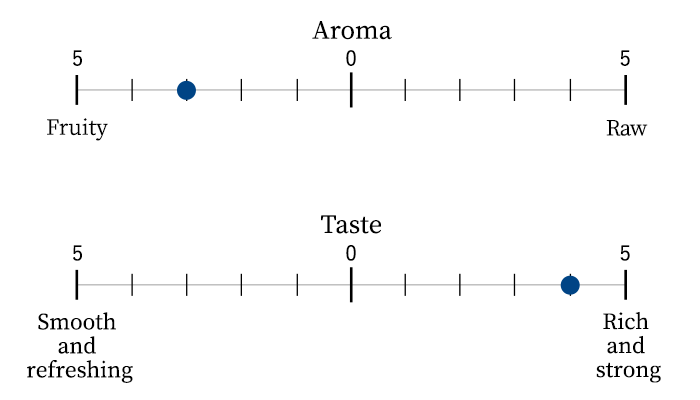 Drinking temperature

For the best drinking experience
Straight or on the rocks.
Sweet potato
Kogane-sengan
The kogane-sengan sweet potato was created in 1966 and became shōchū's main ingredient. These are versatile yellowish-white sweet potatoes with a great taste and high starch content widely used for many different purposes other than making shōchū. In Kagoshima Prefecture, almost half of the cultivated sweet potatoes are kogane-sengan.