Taikai Shuzō's representative brand. A regular shōchū using white kōji and atmosphere distillation process that locals enjoy in the evening. It has a strong taste that you will not get tired of. If you want to drink it the local's way, mixing it with hot water is the best option.
Classification

Authentic shōchū

Alcohol volume

25%

Ingredients

Sweet potato (kogane-sengan), malted rice (produced in Japan)

Kōji

White kōji

Distillation method

Atmosphere distillation

Bottle

1800ml/900ml
Aroma/Taste scale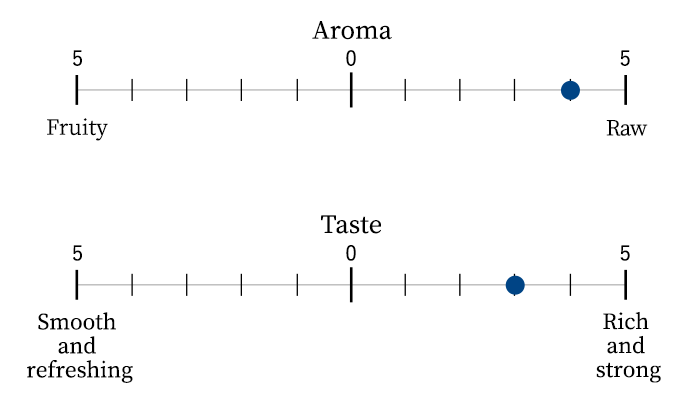 Drinking temperature

For the best drinking experience
Mixed with 40 to 50°C hot water
Sweet potato
Kogane-sengan
The kogane-sengan sweet potato was created in 1966 and became shōchū's main ingredient. These are versatile yellowish-white sweet potatoes with a great taste and high starch content widely used for many different purposes other than making shōchū. In Kagoshima Prefecture, almost half of the cultivated sweet potatoes are kogane-sengan.