Equally popular with the locals as Satsuma Taikai, Ichiban Shizuku is made using a sweet potato called beni-otome. It has a fruity and gentle aroma obtained through vacuum distillation. Ideal on the rocks.
Classification

Authentic shōchū

Alcohol volume

25%

Ingredients

Sweet potato (beni-otome), malted rice (produced in Japan)

Kōji

White kōji (L type)

Distillation method

Vacuum distillation

Bottle

1800ml/900ml
Aroma/Taste scale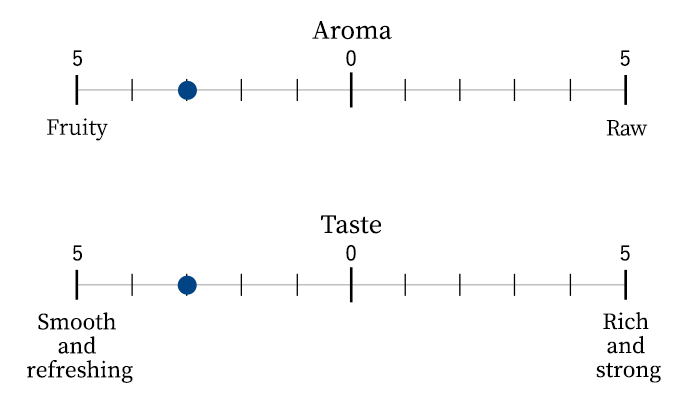 Drinking temperature

For the best drinking experience
On the rocks, mixed with 10°C water or pre-distilled. Mixed with soda or lukewarm water is also an option.
Sweet potato
Beni-otome
Easy to grow even at home, it has a beautiful red color, a gentle and uniform spindle shape making it suitable for baking and other edible purposes. Its skin is red while the inside is yellowish-white. The cut ends produce a large amount of jalapin, a white resin-like substance. In 1990, beni-otome was designated as a Kagoshima recommended variety.