"A shōchū to enjoy kampachi (yellow tail fish) more deliciously", with this concept in mind, Taikai Shuzō and Kanoya's fisheries cooperative jointly developed this authentic shōchū using local sweet potatoes. Its fruity taste, obtained through vacuum distillation, enhances the taste of fish dishes, starting with sashimi. It matches particularly well with a fat kampachi.
Classification

Authentic shōchū

Alcohol volume

25%

Ingredients

Sweet potato (Kagoshima Prefecture), malted rice (produced in Japan)

Kōji

White and black kōji unrefined sake blend

Distillation method

Vacuum distillation

Bottle

720ml
Aroma/Taste scale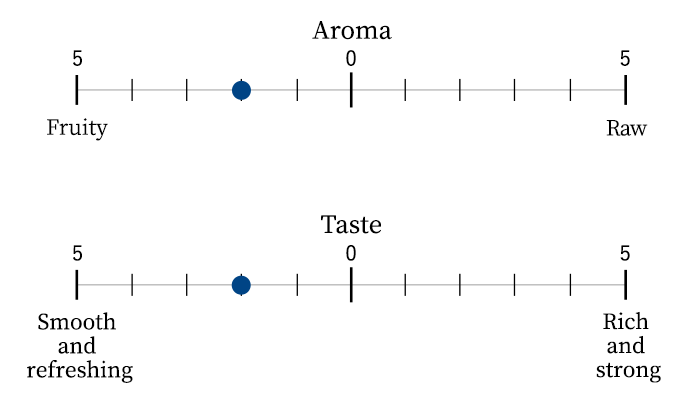 Drinking temperature

For the best drinking experience
For sashimi and carpaccio, mixed with flat or sparkling water. Depending on the seasoning of the dish, you can try it mixed with hot water or on the rocks as well. Please try many different ways of drinking it.