An extravagant shōchū mixed with golden leaves to convey congratulations and blessings. It uses sweet potatoes cultivated by contracted producers from Kanoya. This local shōchū has a plump and mellow taste. When poured in a cup, the gorgeous flecks of gold leaf make celebrations even more festive.
Classification

Authentic shōchū

Alcohol volume

25%

Ingredients

Sweet potato (kogane-sengan), malted rice (produced in Japan)

Kōji

White kōji

Distillation method

Atmosphere distillation

Bottle

1800ml
Aroma/Taste scale (Satsuma Taikai)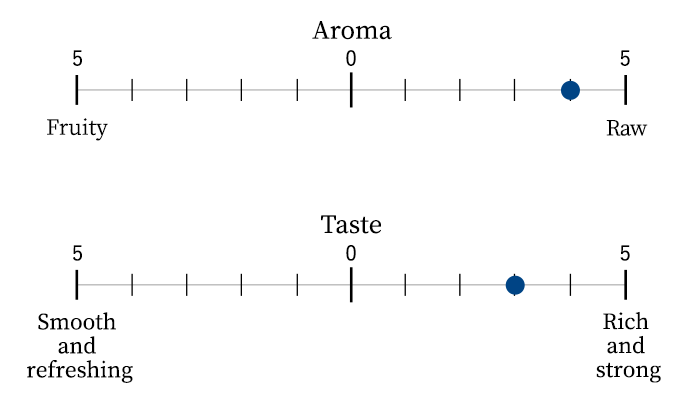 Drinking temperature (Satsuma Taikai)

For the best drinking experience
Mixed with 40 to 50°C hot water.
Sweet potato
Kogane-sengan
The kogane-sengan sweet potato was created in 1966 and became shōchū's main ingredient. These are versatile yellowish-white sweet potatoes with a great taste and high starch content widely used for many different purposes other than making shōchū. In Kagoshima Prefecture, almost half of the cultivated sweet potatoes are kogane-sengan.