Masumasu Hanjō is a standard shōchū made using kogane-sengan sweet potato from Kanoya, white kōji and atmosphere distillation. It is a 4500ml bottle made to fulfill the wish of bringing "even more prosperity" (Masumasu Hanjō). Ideal for celebratory occasions.
Classification

Authentic shōchū

Alcohol volume

25%

Ingredients

Sweet potato (kogane-sengan), malted rice (produced in Japan)

Kōji

White kōji

Distillation method

Atmosphere distillation

Bottle

4500ml
Aroma/Taste scale (Satsuma Taikai)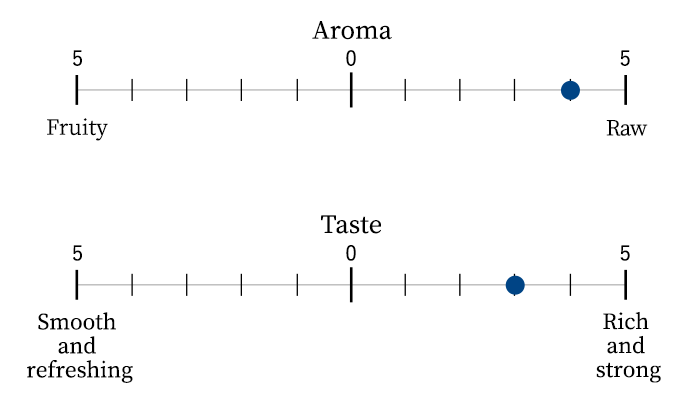 Drinking temperature (Satsuma Taikai)

For the best drinking experience
Mixed with 40 to 50°C hot water.
Sweet potato
Kogane-sengan
The kogane-sengan sweet potato was created in 1966 and became shōchū's main ingredient. These are versatile yellowish-white sweet potatoes with a great taste and high starch content widely used for many different purposes other than making shōchū. In Kagoshima Prefecture, almost half of the cultivated sweet potatoes are kogane-sengan.